Kurdistan's Cement Factory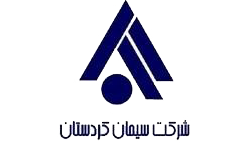 Kurdistan's Cement Factory was commissioned in 1996 with a nominal capacity of 2300 tons' clinker per day and in 2006 by its capacity increase project, this capacity reached 3200 tons' clinker per day and in 2015 by commission its multi-chamber silo and roller mill, its nominal production capacity reached 6000 tons per day.
This project is unique in Middle East and can produce customized cements ordered by customers.
In order to improve the quality of its products and satisfy its customers, Kurdistan's Cement Factory has obtained ISO14001 – IMS – ISO9001 18001 as well as Certificate 17025 of Certified Reference Laboratory and Consumer Rights Certificate and is trying to keep its customers— that are regarded as its main assets —satisfied by improving quantity and quality of its products in accordance with modern world and European standards.
Ownership percentage: 5.33%