Omid Investment Management Group Co. is a multi-field holding company aiming to improve its
level among government-owned and semi-government-owned holding companies from its current
position at the second place to the first place. As the name of Omid Investment Management Group Co.
suggests, the holding company places investment at the top of its agenda and is to experience a leap in
this area. Omid's next priority is to participate in completion of value chain in mining sector and then, to
have a significant role in electricity and energy sectors prioritizing electricity generation from renewable
energies. However, in parallel with these projects, the company is beginning its operations in the field of
petroleum, gas, and petro-chemistry by building oil storage tanks in Bandar-e-Jask and is trying to take
role in employment and investment in addition to meeting Production Leap's goal.
Our fourth priority is to render financial services in order to utilize executive arms such as funding
to render services to different economic sectors. Furthermore, presence in strategic area of
transportation mostly in the form of serving steel value chain and products of the group is on our
agenda. Additionally, Omid is to exist from unprofitable and low-yield companies and moves toward
high-yield portfolios on the basis of shareholders' interests simultaneous with entering producing new
pharmaceuticals and IT-oriented businesses. However, we have taken measures to enhance human
resources, technical and financial structures in parallel with completing semifinished projects and
introducing future projects and take steps toward a consortium comprising of mining subsidiaries aiming
to set up a drilling company and supply and provide drilling equipment for extraction of iron ore taking
into account the country's demands in iron ore production area. The next topic is to strengthen and
control corporate governance in which we aim to deploy electric systems and strengthen structures and
instructions, and internal controls to ensure that the operations of the group's divisions are aligned to
policies and programs of Ministry of Economic Affairs and Finance and Bank Sepah and they pay special
attention to resolutions of the board of directors. However, it is to be noted that supporting these
divisions is of utmost importance and we hope that Ministry of Economic Affairs and Finance and Bank
Sepah keep supporting us same as what they have done in the past.
Hossein Modares Khiabani,
CEO and BOD Member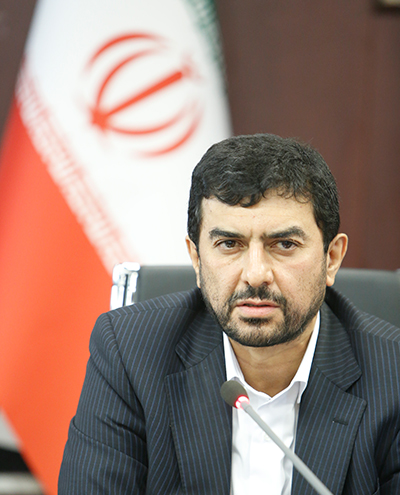 Get in touch with Omid Investment Management Group