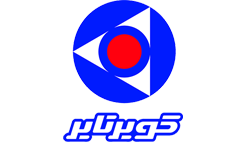 Kavir Tire Co. have constantly given rise to remarkable scientific developments in national tire industry such as achievement of the technology for manufacturing steel radial tires to name a few. Formulation of executive and organizational policies and Kavir Tire Co. is based on modern principle of customer orientation aiming to supply the demands that are directly or indirectly mentioned by customers and consumers by utilizing new concepts of industrial management.
Today, national tire industry is proud of Kavir Tire and this company symbolizes science and technology in South Khorasan Province and has constantly taken steps to success and improvement for years of valuable activities and high quality production as a dynamic and growing organization. This company is to excel at national tire industry by relying on capabilities of its diligent directors, experts, and employees and by producing quality products as ever.
Kavir Tire Co. is the largest industrial enterprise in South Khorasan Province manufacturing more than 15% of national tire production (in terms of weight) and more than 22% of national tire production (in terms of number).
Ownership percentage: 67%